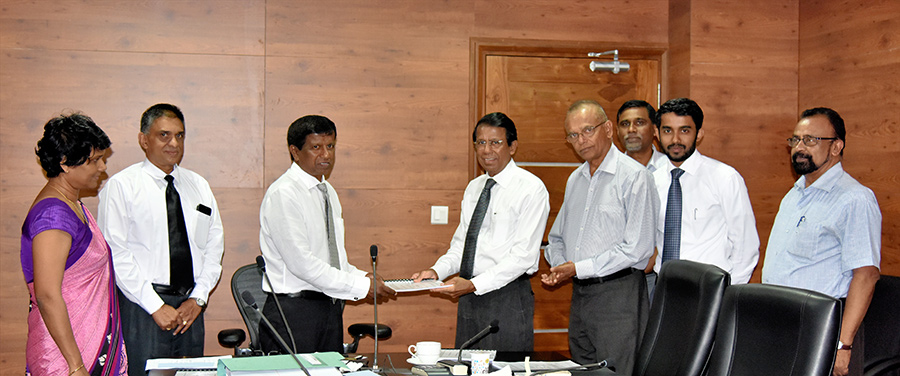 Sri Lanka's leading construction firm Maga Engineering (Pvt) Ltd was recently awarded the contract to rehabilitate and improve 634 Kilometres of rural roads in four districts of Sri Lanka, including their performance based maintenance for three years.
The project is formulated and financed by the Asian Development Bank and implemented by the Road Development Authority under the Integrated Road Investment Program (I-Roads). Maga Engineering will rehabilitate and improve 634km of rural access roads in Anuradhapura, Polonnaruwa, Kalutara and Kurunegala Districts. The projects were awarded to Maga Engineering after a national competitive bidding process, at a total value of LKR 13.2 billion.
Maga will soon commence work on 85km of roads in Kurunegala district, 332km of roads in Anuradhapura district, 123km of roads in Polonnaruwa district and 94km of roads in Kalutara district and will complete the project within a period of 24 months. As intended by the Asian Development Bank and Road Development Authority, these projects will provide connectivity across towns and villages, creating the framework for greater economic development, simultaneously enriching local communities through improved access to education, healthcare and employment.
Commenting on the project, Chairman & Managing Director of Maga Engineering M. G. Kularatne said "Maga is committed to ADB and Government's vision of developing the entire road network of Sri Lanka, not just confined to cities and towns but also connecting rural villages with economic hubs in their respective districts. We have been able to secure these projects in an extremely competitive environment, which is a testimony to Maga's proficiency in the field of infrastructure development. We are confident that the rehabilitation of roads will revive rural agriculture, SMEs and tourism. Armed with the right experience in delivering projects of this magnitude, our project teams will work together with all stakeholders to achieve their timely completion."
The Employer, Road Development Authority will direct and oversee the implementation of the projects, while Pyunghwa Engineering Consultants Ltd of the Republic of Korea, Resource Development Consultants (Pvt) Ltd and Egis-CEA JV will act as project consultants.
Picture caption: Chairman of the Road Development Authority Nihal Sooriyarachchi exchanging the contract agreement with the Chairman & Managing Director of Maga Engineering M. G. Kularatne
http://www.ft.lk/article/557309/Maga-Engineering-to-rehabilitate-Rs--13-2-b-worth-of-rural-roads