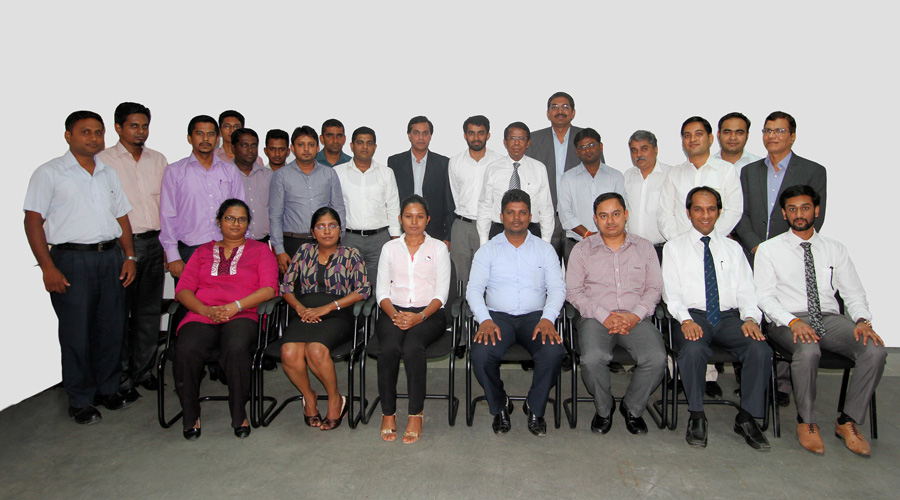 After a 10-month period of implementation, Maga Engineering successfully achieved "go-live" status of its ERP system today (05 May 2016) in partnership with Infor global solutions. Infor LN is the leading integrated suite of software designed specifically for project-driven, engineer-to-order or work-order-based industries.
The implementation has covered all of Maga's Head Office departments and divisions, and projects and activity centers spanning across the island. Speaking on the momentous occasion, the Chairman & Managing Director of Maga Mr M.G. Kularatne remarked: "As the leading construction company in Sri Lanka, this successful implementation of a fully-fledged resource management software has further strengthened our capacity, speed and agility as an organisation. Furthermore, it is a testimony to our 21st century zeal to combine our construction expertise with class-leading technology in our journey towards excellence. We are delighted to partner Infor, one of the leaders in providing integrated enterprise software and I thank the Infor and Maga implementation teams for their tireless efforts."
Mr Ranga Pothula, Vice President of Infor Consulting Practice and Center of Excellence offered "Hearty Congratulations to Maga and Infor on this strategic ERP Go-Live at Maga Engineering.  I thank the both the project and business teams on this important occasion, which would not been possible without a close collaboration, commitment, and dedication by all. I personally thank the Management team of Maga for all their support and this relationship will help both Maga and Infor to go a long way in having a solution for construction industry."
Infor LN ERP has focused on bringing construction technology, business processes and people together to achieve optimal business results. With the help of the system, Maga is confident that it will be able to implement better control strategies to drive systems optimization, eliminate inefficiencies, reduce costs and optimize value generation across the board.